A little piece of hell has been hanging out overhead most of the summer reminding us to repent and wear sackcloth and ashes. The end is nigh – for the infernal high pressure that's been plaguing us all summer.
It won't go out without a fight, but it is going away next week. Good riddance.
Historically, we get our first good cold front to break the summer heat in late September or early October. Right on cue, next week features the cold front. Until then, more high pressure torment awaits us.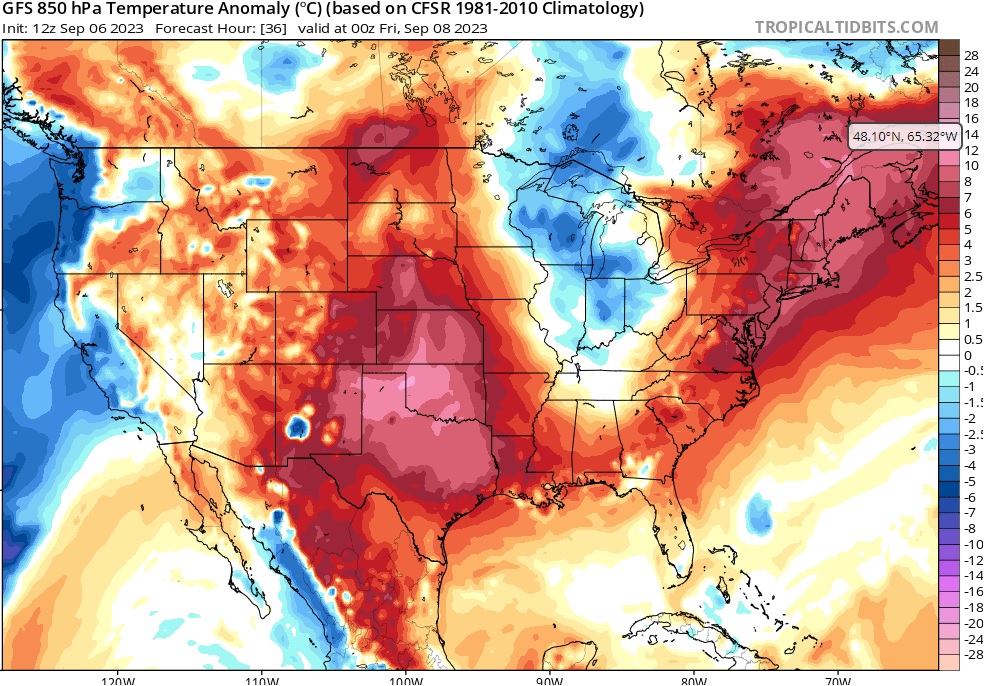 The next several days will feature summer time weather. The high pressure is hanging tough and we will see low triple digits in our immediate future. However, the pattern starts to change middle of next week and we see the heat break.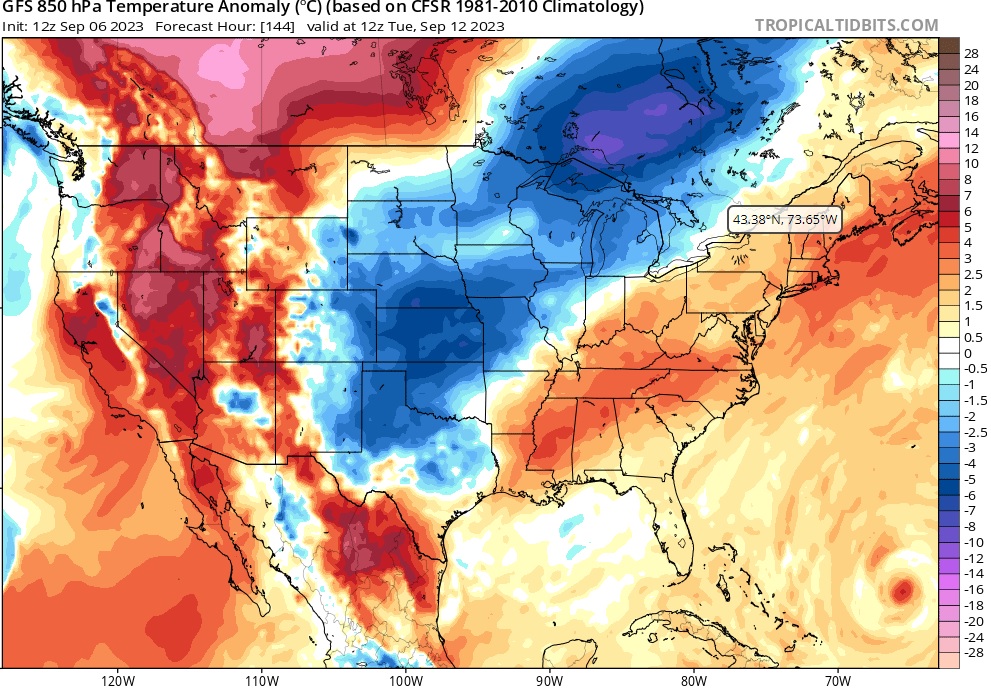 This isn't the strongest of cold fronts, but is anyone going to complain about highs in the upper 80s? We all know by now that cold weather doesn't last and temperatures will warm, but then something interesting happens.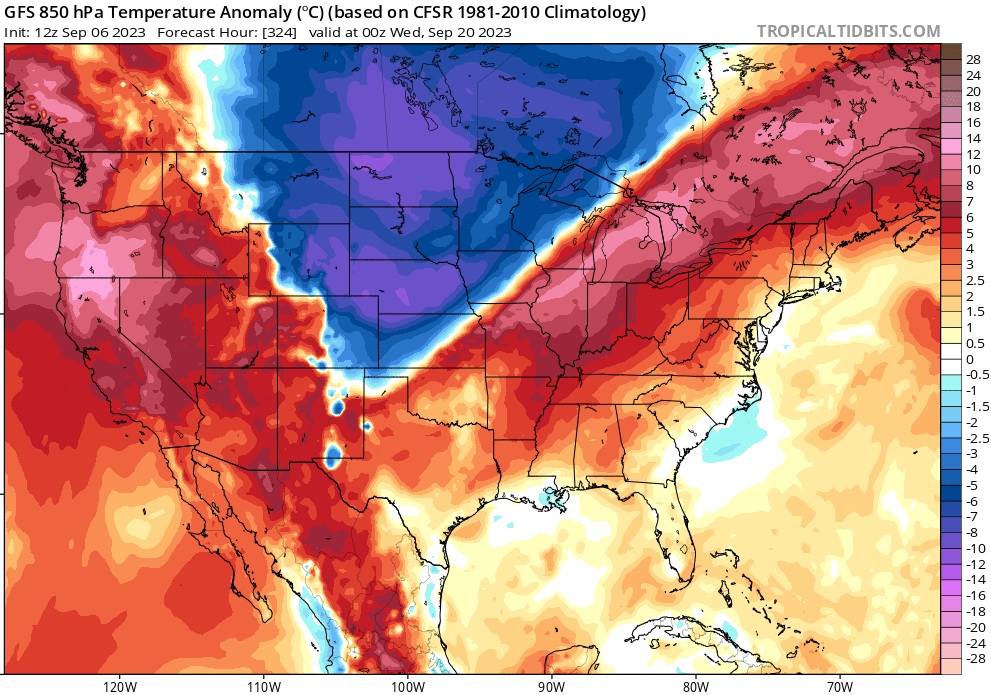 A Canadian air intrusion dives south. It's also at a forecast point two weeks away so this isn't going to verify. However, the bigger picture does suggest that we will finally start to transition into a more fall like weather pattern starting late next week.
Hang in there everyone, better times are soon to be upon us.